A certain article has been circulating around the net, and 3D is in the crosshairs again (yes, again). So here are my two cents! The big question being asked – let me rephrase – the idea being promoted - is that stereoscopic 3D gaming is dead. That the excitement for the technology has come and gone, and that 3D has no future to speak of.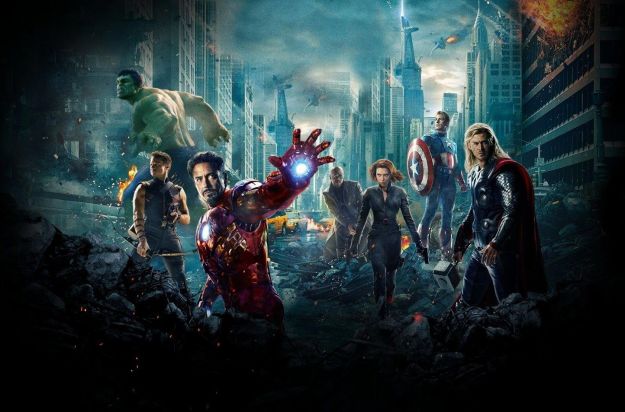 Part of me is justifiably upset with the 3D industry because I think a lot of strife could have easily been avoided. First, the erosion of the 3D movie ticket sales advantage can easily be credited to the poor 2D/3D movie conversions which have been training movie goers to expect the worst as the rule, and not the exception. While some have bragged that over 50% of The Avengers' ticket sales were credited to 3D theaters, I immediately asked for my money back. It just sucked in 3D. The theater's projector was at half brightness to save money, and there were so many conversion anomalies, I kept taking my glasses off thinking I was having some kind of stroke. Yes, for the first time ever in a movie theater, I really asked for my money back (just the 3D premium part). 3D movies really aren't what they used to be.
As with just about everything else, politics have needlessly handicapped 3D gaming. Almost every player in the PC and console industry has tried to control 3D gaming for themselves. Lax 3D quality assurance, artificially limited glasses compatibility and SDK support, and secret marketing deals have all contributed to customer confusion and lackluster gaming experiences. The display makers didn't help either. Isn't it strange that during the height of 3D's media blitz, when potential customers visited an electronics store, only one TV manufacturer had (still has?) 3D games to show?
Why did this happen? The display makers didn't want to credit their competitors for the video game content. Instead, they gambled all their money on 3D sports which had very low consumer demand relative to gaming - but at least it was something they could own and get an exclusive for. It goes even further. The 3D display makers made very few efforts to actually connect with their customers directly. Forget connecting - UNDERSTANDING their customers. It was a complete miss in their marketing boardrooms.
Speaking of marketing, isn't it odd that with all the obvious millions of dollars that were spent on 3D, the biggest media outlets available are Meant to be Seen, 3DVision-Blog, and a handful of Wordpress outlets? Sure there are semi-regular 3D interest stories here and there, but not a single well funded effort to firm up a dedicated 3D gaming community and online media presence. The 3D industry spent more on catering than they did on credible consumer outreach (I know! I had some of those meals!).
Now Nintendo...Nintendo, Nintendo Nintendo. It seems that everyone's opinion of stereoscopic 3D gaming is somehow dependent on them, so let me get to the point. Nintendo is disappointed with 3D because it didn't drive their sales the way they hoped. If we carefully read Satoru Iwata's remarks, Nintendo isn't intentionally dissing 3D.
First, at launch, Nintendo overpriced the 3DS at $250 a piece. That proved too much moolah for a portable gaming machine. Next, the first round of games for the Nintendo 3DS were terrible. Just Google the reviews. So, they had an expensive product with lousy 3D content at launch. When Nintendo cut the pricing of the 3DS to about $170 a piece, they were selling at a loss to maintain and capture market share. It's the expense of the 3D hardware combined with the soft economy that hurt them - not 3D itself.
The good news is that the Nintendo 3DS has sold five million units in the US since its debut in October, they continue to outsell their competitors, and I doubt that Nintendo would have recently released the Nintendo 3DS XL with an even larger 3D screen if they didn't see the potential of stereoscopic 3D gaming in the right hands. All this when everyone thought that smartphone mobile competition would be too much for them. Mind you, stereoscopic 3D on mobile smartphones and tablets is very attractive, and glasses-free technologies like those offered by MasterImage3D and other vendors are well suited for mobile platforms. If game developers can grab hold of an SDK that isn't limited to any one mobile vendor, it's a good market to jump in. The more standardized, the better.
Iwata's remarks that 3D quickly loses its wow factor isn't a big surprise either. Having spoken with one of Nintendo's senior design engineers, I know that they recommend depth-only 3D experiences, and this explains a lot. In fact, this limitation has undermined the potential excitement of 3D for other console and PC titles too.
However, let's pretend that all the games had broken these silly rules and were released with eye popping 3D flexibility. There is no such thing as a permanent wow factor. Let's be honest with ourselves! Can a single technology feature be named that makes gamers pick one title over another? Does the existence of DirectX 11 immediately erase all the DX9 games in existence? Games are still released in DX9 (award winning Elder Scrolls V: Skyrim is DX9). It's pure fantasy to think there is a permanent wow factor with anything, and is why it's possible for a single graphics spec gaming console to stay on the market for ten years. So this begs the question, where is 3D's fit in the end?
First, unlike the mild improvements of more pixels and shaders from one game console to the next, there is a long term encouragement for gamers to take an interest in 3D. 3D has become a standardized feature in TVs, and whether they knew about it or not when they bought their units, the availability of 3D content (good 3D content) will be attractive to them so they can maximize their HDTV investment and improve their gaming experience. This isn't magic or some gimmicky wow effect, it's just good sense to use and enjoy what you pay for.
3D is also a habit. I play all my games in 3D when possible, and it's a feature I sorely miss when it's gone. Even though my eyes don't explode when I play Battlefield 3 anymore, I'd rather play it on my 23" display in 3D rather than my 27" in 2D. Prior to the lousy (and all too prevalent) 2D/3D conversions in movie theaters, I reached the point where I said aloud "I'm starting to miss the 3D when it's gone". That's how it should be, and it's misleading to expect or hope for anything beyond this. This is also how consumer 3D sites have managed to stick around. The 3D gaming communities are growing, the discussion forums are growing more active, and people are taking an interest in new 3D displays, products, and games.
So is 3D dead? Will Neil Schneider finally have nothing left to write about 3D? Hah! Beneath all these purported doom and gloom reports are some really cool stories. Last month, I did a presentation at DisplayWeek about 3D interfaces, and during my research, I spotted an interview with John Carmack, Co-Founder of Id Software talking about stereoscopic 3D gaming. In it, he was expressing the challenges of latency with modern 3D HDTVs and head mounted displays. I was intrigued, so I tried to reach him. No luck, of course - the Internet brings people closer together, but not always close enough!
After my presentation, I tried to Google him to see what I could dig up, and MTBS appeared. MTBS? It turns out that John has been posting in our forums for months, and jointly with one of our moderators (Palmer Luckey), is working to launch an affordable head mounted display through Kickstarter. How cool is that? While this doesn't speak to firm commitments, it's public knowledge that there are serious talks going on with Valve, Epic Games, Bethesda Softworks, and more to have this technology well supported.
One of the big criticisms from E3 was that stereoscopic 3D was nowhere to be found. My understanding is that the interest level was so high for Palmer & John's duct-tape HMD demo, John had to stay an extra day to make room for more discussions and interviews. It's also public knowledge that Doom 3 BFG will have fresh stereoscopic 3D support on console too.
I should also mention iGO3D partner and S3DGA member Digital Extremes. Due for release in 2013, the next Star Trek game is going to feature stereoscopic 3D support, and this was also demonstrated at E3. Star Trek in 3D...fascinating! The PC version is being optimized for Nvidia 3D Vision gamers, but as is the case with most PC titles, I expect it will work well with other solutions too (e.g. DDD TriDef Ignition). We'll see!
Recently, I've been harping about GameGrade3D, a gamer driven effort to test games in stereoscopic 3D based on measurable criteria. It supports AMD HD3D, DDD TriDef, Nvidia 3D Vision, and more. AMD has recently been making big strides in stereoscopic 3D gaming, and I'm really excited that they are using the service on their site to help exemplify which of their branded titles are 3D Ready. The press have been recommending it too, and it's just cool that some 3D technology enablers are making a strong effort to meet eye to eye with gamers (AKA customers) on their terms.
I mentioned earlier that 3D online media development has been extremely limited. One of our contributors is Kirill Gavrilov who writes a freeware 3D image viewer called sView. Together, we figured out a way to get 3D inline images to work on all platforms including AMD HD3D, Nvidia 3D Vision, interlaced, and more. So using MTBS as an example, when you see 3D images, it's no longer necessary to download pictures in advance and view them separately outside a website. Most features will work with any PC based HTML 5 browser (e.g. Firefox, Opera, Google Chrome, etc.). This is gamer driven, not industry driven. How cool is that?
So what's the moral of the story? The success stories and the survivability in the 3D market are going to be tied to companies and individuals who want to be there. If you got into this business because you just want to sell a patent, or you feel pressured that there are millions of displays being made but you only want 3D as an afterthought feature to get a marketing blitz, this isn't for you. However, if you really want to take things up a notch, if you are comfortable with getting knee deep in gamers and gaming at a personal level...it's a good market to be in with some really cool people and innovators attached.
We also need to see a stronger willingness to work together around S-3D gaming standards and S-3D game compatibility. There have been great strides in 3D gaming research and an understanding of 3D QA in the press, and more needs to happen at an industry level.
So for the pundits who are celebrating the end of the "3D Hype Bubble", count me in for the celebrations! Hype was never my thing - I just like to play my games in 3D.