Blogs
How to avoid a Kickstarter disaster
by Troy Lonergan on 05/03/13 11:03:00 am
---
The following blog post, unless otherwise noted, was written by a member of Gamasutra's community.
The thoughts and opinions expressed are those of the writer and not Gamasutra or its parent company.
---


It's Kickstarter Jim, but not as you know it
First of all, hands up. I was involved in a Kickstarter campaign that was one of the many unmitigated disasters that litter the site.
I was brought in at the last minute, and couldn't really influence it much - it was rushed out due to the stiff competition and trying to beat the change in tide on Kickstarter. The end result was the pitch itself was ok, but just asked for far, far, too much - and failed to get any exposure.
To this end I've spent a long, long time looking at where we went wrong, and where other Kickstarters went right. And during that research I've seen a whole lot that's just not been done very well. Not very well at all.
Most shockingly for me there are companies that produce nice looking Kickstarter pages, with professionally made videos - yet everything about the what they're trying to achieve is wrong. It's not just the amount they are asking for either, it goes deeper than that. And this is the surprising element for me. These are the companies that care about figures, bottom lines, and how to achieve them - and at the same time they're getting this area so catastrophically wrong that it can't just be bad luck.

Backers, backers, backers...
It is all about the backers. While it's easy to say you need to get x amount of people to see your page, and a percentage of those to pledge - there's a larger picture here that is continually overlooked.
I've spent a lot of time looking at and following Kickstarter videogame products, both successful and those that fell short, and the bottom line is simply - there isn't as many backers out there as you think. Not that there can't be, or won't be, yet at the moment 99% of products most likely aren't going to get the numbers of backers you think you will.
This is the one thing that appears to be constantly missed by many who surely should be looking at that bottom line. Yet they just look at the top. They want the money. They want that one hundred, two hundred, three hundred thousand dollars.

Let's try this!
I have a lemonade stand, where I'm going to sell lemonade. In fact it's the best lemonade ever made. It's actually served in diamond cups and comes with a free Elephant. Who wouldn't want that?
The thing is, to afford to do this, I'm going to need $500,000 to break even on the lemonade production, elephant handlers, and those clowns I hired too. But hey! That's reasonable because that is what it costs. I need that money.
With all that in place I take my lemonade stand out to sell cups of lemonade. I decide a fair price for a standard lemonade in a standard non diamond cup is $10. With a diamond cup it is $25. And with an Elephant it's $100. Except I've got limited Elephants so I can only sell 50 of those.
The lemonade stand is then placed - in the Antarctic. And nobody buys my lemonade. Because penguins don't drink lemonade, and even if they did they don't have opposable thumbs to hold the cups.
What mistakes did I make? Apart from a few, obvious flaws - the big one is location. I tried to sell my lemonade at a location where nobody was going to buy it. There just wasn't enough people willing to buy. 20 million penguins in the Antarctic do not make 20 million customers.
There is a secondary issue here too. If I sold out of Elephants I have made $5000. I have $495,000 still to earn to break even. I would thus need 19800 sales at the $25 level. That's not very realistic when I'm selling cold lemonade in one of the coldest places on earth. Even with a diamond cup.

Research, research, research...
And that is where so many Kickstarter campaigns are going wrong. Ignore the cost that you want your Kickstarter to be funded at for the moment. Instead focus on HOW many backers you're likely to get and then HOW much they're going to lay out for an average pledge.
Research your product against similar products. Scour Kickstarter and see where yours sits. If you can find a few that are similar, take the averages from the backer numbers and also the final funding total. Then for each product divide the final total by their backer numbers to create an average pledge. Then find an average between all the products. I'm no mathematician and I found this pretty straight forward.
This isn't going to be 100% accurate, yet it's a good guide. If you start looking across certain genres you'll start to see trends. Explore those yourself, I actually found it all very interesting!
Sure there's a lot more to bear in mind here - perceived price of product, how your pledge tiers are spaced, your top and bottom price tiers, etc - we will come on to those later.

Know your product, know your backers
If you look at many successful videogame Kickstarters (that aren't from the big boys) the backer numbers are pretty small. A game that comes from nowhere, or even a game that's had media before and during, is going to find it hard to top 5000 backers.
Now consider 5000 people in the grander scheme of the internet. That's absolutely nothing. Amazon makes something like $60m in sales per day. That's certainly a few more than 5000 people. You won't just grab 5000 people though. You're going going to have to fight for every single one.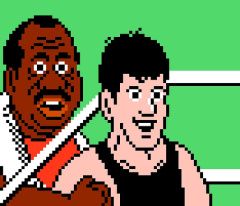 As an example there was a recent Kickstarter project that wanted over $450,000 for a niche management game - on the PC. If this title was to get to that 5000 backer mark the average backer pledge would have to be over $90 for it to get funded.
This Kickstarter was never going to get anywhere near 5000 backers. And with average pledges being more like $45 it was going to need double that impossible number.
I even feel that this game at retail may make as much as they were asking for to produce it. So on Kickstarter? Not a chance.
Know your product - and then be realistic with it against the backdrop of the market you're entering, because there aren't going to be as many backers as you think.
Research. Find out the usual amount of backers for similar projects and what their average pledge levels were. It will give you a basis to work from. If the numbers don't add up don't do the pitch.

Sad times
Unfortunately, this may be the kind of problem that Wildman fell into. Looking at it from the outside it seems that perhaps this research just wasn't there.
Before I went to look at the final stats for Wildman, because I knew it had been cancelled yet couldn't remember anything about how much it had got to or what the backer numbers were at, I estimated a figure that I thought it would get to for backers. Because I'd done enough research on other products I took into account pretty much everything - from genre, to desire for a new IP in that genre, the company name, and then came to a figure.
I figured that it would make 10,000 backers if it was lucky. I clicked the page. Wildman had finished at 9,235. I'd got it about right.
Now this isn't a boast or a "yay" moment. It looked like a cool game. Yet with a little research and considering the genre, art style, market for the product - I'd put that at 10,000 backers. Wildman was asking for $1,100,000 to fund it. So from there you'd need each backer to pledge an average of $110 dollars to make it happen. Wildman finished on an average backer pledge of around $55.
So for me the numbers don't add up - perhaps they'd expected around 20,000 people to back it. If so then they hit the target. That is a pretty high backer number though, and for me it was not going to be achievable looking from the outside in at Wildman.*
*a small disclaimer here. I honestly have no idea how the Wildman project was broken down, or what was expected. This isn't meant to be a criticism, Chris Taylor is an awesome guy and has achieved so much. Because its a high profile project it's easier to delve into, and one that's understandable as those interested in the subject matter of this piece will be familiar with it.


Don't just stick to your genre, understand the entire market
You do need to take into account how many backers other Kickstarters have attracted. The same genre is good, looking at the wider marker is important too.
Example: Godus, for all it's history and coverage, managed just over 17,000 backers (av pledge $47). And that's Peter Molyneux, who has a huge pull for the public, and crucially, the media.
The backer numbers are oh so important. And the actual number of backers that most Kickstarters are likely to get is going to be smaller than people probably realise. And often it will seem that way because they've just not done enough research.
Now, once you've estimated your backer numbers (be realistic and maybe take off a third it to be sure), it's time to look at those pledge levels. The average pledge is an important figure - and because of that you're going to need to work on your rewards.
Adding more value - why it is really important
Yep we all know about adding things like art books, sound tracks, post cards, stickers, elephants and all sorts. Plus "get your audience involved" is a great way to keep them interested too. So that's all been covered.
The thing that's often overlooked is their direct effect on your overall total. Let's look into this a little deeper with a couple of imaginary projects:
Project 1 and Project 2 both want $50,000 for their title. Yet they're valuing their reward levels differently.
Product 1
If you pledge $30 you get the game.
If you pledge $35 you get the game early, in Beta!
If you pledge $45 you get the game really early, in Alpha, AND you get some stuff no one else has that's really cool.
Product 2
If you pledge $20 you get the game.
If you pledge $25 you get the game early, in Beta!
If you pledge $35 you get the game really early, in Alpha, AND you get some stuff no one else has that's really cool.
Product 1: If the average backer pledge is $35 then 1429 backers are needed
Product 2: If the average backer pledge is $25 then 2000 backers are needed
Product 2 is in a sticky spot. They need quite a few more backers than Product 1. The problem is, they only value their base product at $20. Let's say they can't see that being raised. What they need to do is raise the average pledge.
If Product 2 can get the pledge to $30 they'll need 1666 backers instead. That's actually a pretty big difference, and that's just for an extra $5...
What we're looking at doing is encouraging people towards a higher end tier. Product 2 could, and should, add in some higher end reward tiers. Not just because they'll start to see trends towards that extra $5 - because it shows the project has thought and time laboured on it, and that there's a plan and a goal.
It's been said that simple rewards are the way to go. However - the customers are smart (I've heard that somewhere before), and they appreciate you both taking the extra time to give them more options and the extra stuff they'll get.
That's not just the only reason though. While customers are smart we can also motivate them to spend that bit more because the whole process of choosing the coolest reward or the "best value for money" reward - actually makes them feel smarter. It's almost a Kickstarter meta-game. You are already engaging them in your product and yourself as a Kickstarter, before they've got the game. Do they choose the Beef, or the Lamb? Well they like both the Beef and the Lamb but which one is best?
Already they're considering the product and are engaged. They are already having fun struggling with this choice. And that's another route to making them push up their pledge a little more...
Pricing your product right and reward tiers; incentivise your potential customers
You may offer them the game for a base $30 - why not offer them a bit more for $35? And look what they'd get for $35! Toys and stuff!
This is about perceived value. The base game is $30, add some digital goods for $35 (little actual cost to you) and suddenly there's far more value there. Then if you decide to add a $40 tier they'll look and think "Well it's just ANOTHER $5 from the $35! What value"!.
It's pretty basic ladder system, encouraging your audience to step up another rung rather than leap up to another platform. If you get it right they could go from where they originally were, wanting the game for a set price, to paying two, three times more.
Now this also feeds into pricing your product correctly. If you were to price the game at $5 you're immediately telling people it's worth that relatively small amount. That is going to mean, in turn, that they aren't usually going to want to pay $50 for a super duper physical version in a box made of oak - because it's still just a $5 product. Again, perceived value - and the base value starts you on that course.
$5 and $30 product are miles apart in terms of what people expect.
Having said all that there can be exceptions to every rule as we are about to see...
Through careful use of rewards you take a product with a minimum $30 value to anywhere up to an average spend of $100 and beyond. Don't believe me? While it's had a lot of backing and media coverage, Camelot Unchained has it's lowest pledge tier at $25. You can pay that and get the game.
With 14,873 backers and a final total of around $2.23m, this makes the average pledge a staggering $150 per backer!
Some high end pledge goals on that project have seen 24 people pledge $5000 each, across two reward tiers. That's $120,000 straight away. They've managed to bolster the average pledge with higher reward tiers.
Okay, so Camelot Unchained is a little different from many Kickstarters. Yet they've engaged their audience expertly. It just shows you what is possible.

It's also worth noting that Camelot Unchained has 35 reward levels. That's a lot. Elite: Dangerous had 28 reward levels, and it finished with an average pledge of around $95 - which is still a high total. As we've already covered your customers are smart and they'll respond well to complex systems which makes them think, and engages them in the campaign and product.
Camelot used the ladder system as described above really very well - and this actually also gave the product a higher perceived worth. Which leads people to want to pledge more. I won't list the 35 reward tiers here, they're worth checking out though to see how well incremented the pricing levels are.
Many projects might have reward levels tiers that look something like: $5, $10, $20, $50, $100, $1000, $10000. The problem is clear to see. They are jumping in increments that are just too high. As your eager Kickstarter pledger-to-be scans down the page and sees the pledge level jump from $50 to $100 they're going to do a double take and stop. The price has doubled just for a few in game items. It doesn't scan well and people don't respond to it. Instead if there was a $60, $75, $100 level this make it far more understandable to the punter. They may not hit that $100 mark, yet they're more likely to go for a $75.
I'd also like to note that I started writing this entire Kickstarter article before I'd looked at Camelot and it's numbers. Just in case you were wondering ;)
Camelot also pushed Pledge add-ons towards the end of the campaign, which we will cover next.
Pledge add-ons, and double laddering
This is also another way to help with a few extra dollars or pounds here and there. Adding $10, $20, or $30 to a particular pledge level can net the consumer extra stuff, and bolster your funding. These could also be locked TO a particular level - so to unlock the ability to pay more you need to pay more up front! It's like some sort of clever scam! Yet if people want it, they'll pay for it.
Again you're engaging them - if they go for the $40 pledge level they can then add another $10 to get something else that's not in a reward tier. Then they could look at it and say "Well I was going to spend $50, and actually looking at the $50 reward...that's really cool! I think I will go for the $50 tier and keep the extra $10 in there too".
From a $40 reward you've upgraded them to $60. It's another ladder system within the reward ladder system! They feel empowered and smart because they've worked out a "good deal".
In the case of Camelot they pushed their pledge add-on chart to the top of their page right towards the end of the project. Camelot pretty much proves that this can work. If we compare what was actually pledged across the differing reward tiers on against the final total we see a difference of $131,834 - about 6% of their final fund. Which means that people added over a hundred thousand dollars EXTRA into the campaign that was outside of their pledge levels. And it was all for in-game digital currency which costs them nothing!*
*disclaimer - it's hard to know the exact figures on this. After all, someone might have stuck down $50,000 themselves which skews the totals somewhat, although I'd say this is pretty unlikely.
Marketing; try and do something different - don't be afraid to learn from the big boys
I don't mean streak down your local high street and put it on the pitch video. Being "wacky" isn't different. It's wacky.
A lot of the bigger Kickstarters, and other products in general, will often have crossover between their titles. This could be shared weapons, assets, or anything similar. It helps them with their marketing, it creates a story. Both products get a boost, and you're likely to be able to share customers. This is important because it's marketing without marketing. You don't need to deal with websites and journalists who may or may not pick up a story about your game. Because to them your game may just be another game, and they get plenty of standard emails about that.
If you're creating synergy with another title, that is a story in itself, and newsworthy. So go talk to some other indie devs and see what you can work out. It will benefit you both, and you're supporting each other - the end result will be more money for everyone, which will result in a better product. Everybody, including the customer, wins.



I've advised on a project called Dominion - and we've looked at a few different angles to help us stand out. I can't be specific as the plan is to release these at various stages of the project. I can give a general idea of what we planned for the project.
- A boardgame/tile game made for us especially that ties into the game universe.
- Steam keys for a cool thematically-related game from a BAFTA winner.
- A nice subtle in-game link to an upcoming game that has already funded on Kickstarter.
- Launching with a short story set inc the games' universe, with more to based around the same characters. Those that pledge on a particular reward tier will receive another short story per month after funding until "Season 1" concludes with an appropriate cliff hanger; which all links back to the central story arc of the game.
- Approaching well known genre specific videogame writers to create in-game storylines for us.
And while that is kind of specific it underlines one thing. Variety. Variety can be important. Because it shows that you are willing to include as many people as possible in your campaign. Even inside one genre there are still going to be people who are swayed by a particular reward or ideal. Why not bring them in? And, as I will continue to mention, it builds the overall stature and worth of the entire campaign. You're adding value to the campaign, and increasing it's overall value in the minds and hearts of the consumers.

All of those bullet points will also be used to help spread the word about the game. Some will create back story and fiction, helping flesh out the world. Some will sit nicely on tiers and they add value for those pledging. And not just for the tiers, it comes back to building an overall value for the campaign. You've got more going into it, more going on, and that's something people like to see. They're going to buy into you and you project even more, and it also raises the perceived worth. Sure I've mentioned this twice in two paragraphs yet it's really worth considering. Do not underestimate how much value you can add by being specifically broad (nice phrasing!) with your ideas.
If you're worried about approaching people to help or create links across projects - don't be. All they can say is no. And if they say yes and they're part of a reward tier that means they are going to get paid, remember you won't have to pay them until you get funded. So from a monetary standpoint it's pretty low risk.
The video
This has largely been covered before - introduce yourself and the team, sell the game, show some footage. Yet a look at many products that came from nowhere to be successful has lead me to one conclusion. And it's a pretty obvious one.
Show the game first. For the love of god. I'm here, clicking on your page and your link, show me something cool and show it to me fast. Unless you're a Molyneux or a Garriot people most likely won't want to listen to you. It's not unlike having to sit through an advert on Youtube. You can't skip ahead on Kickstarter videos until they are loaded either - so you can't get to the cool part.
One recent Kickstarter project was asking for $115,000 to develop a free to play mobile game. Their video starts with an intro by a chap who makes it clear he is the publisher. He explains the game, and the idea, and then hands over to the developers.
Now I'm reasonably sure we can pick a few holes in that, and consumers will too. Because, and I'll keep saying this, the consumers are very smart.
So it's an easy leap to "why are there two companies involved in the making of this relatively simple free to play title" and "why do they need an external publishers, isn't that going to cost more money when they take a cut".
Immediately this product is at a disadvantage. The money might not be going towards the publisher at all. It could well be all dev costs, with the publisher to skim off the F2P monetisation model. Yet they've presented themselves as a dual force, and many are going to question that, and rightly so.
As the video continues it's conducted in a way that's very professional. Too professional. It seems like these guys are pitching to board members. The phrase "Social game" is used over and over. This is one of the worse phrases in the history of the world. I'm not exaggerating here. Well, not much. As soon as you start to use such terminology you're entirely disconnecting with your customer. "They like social games though!" I hear you cry. Yes, they do. Yet I've never, ever, and will never, ever, hear anyone, ever, say "I'm just off to play some social games!".
The sentiment is correct and yet the language is wrong. You're pitching to people who want to play a cool game, not investors who've heard the world "social", logged onto facebook once and been confused by the games on there, and yet have been show some figures with $ signs with 000's next to them and suddenly exclaimed "SOCIAL GAME" like it's the Holy Grail.

You're not talking to Alan Sugar you're talking directly to your customer. If you can't talk to them on their level then get someone who can. Or don't talk at all. It's going to be far, far better showing off some amazing footage as opposed to trying something like:
"When you play our brand new social game StartKicker, you'll be able to minimise your playing time in a free to play title that offers in app purchases to encourage you to maximise your spend across the percentage of the time you've played the game! Our research shows that you'll only want to play 35 minutes a day, likely across 3-4 intervals, and you are 15% likely to spend at least $1! Sharing your fun Social Game with your friends is estimated to increase this to anywhere between a 20 and 25% yield in those spending patterns, with minimal effects on the back end server!"
I mean, that's what you're really saying when you mention "Social games". And the consumers are smart (I'll mention it again), they know this. Even if they don't tell you, they know this. And if they do tell you, either by saying "This idea sucks" or "That sounds rubbish" you'll only ignore them as haters. Yet they'll be right.
That reasonably long rant about one particular phrase may seem a little over the top. Yet it just comes back to being real with the people you want to buy your games. The more you talk about nonsense they rightly don't care about, the less they'll care.
It's not an exact science
Despite all that - things might go for you, or against you. You could do everything possible that should push your title over the line, and it might fall flat on it's face. Sometimes that happens. Take stock, look at what you did wrong, and see if you can go again. There are multiple projects that have funded on the second attempt so they prove it's possible to come back and make it a success.
This one has been said plenty of times before yet it is worth repeating. You could do everything that should get you across the line - if it doesn't happen it doesn't happen.
Why are so many getting it so wrong?!
So to the nub. All the stuff I've been through so far is reasonably straightforward. I've harped on about engaging your customer, videos, getting them to up their pledges, carefully scripting the rewards both in pricing and in spacing between one another - and despite all that it comes back to one thing.
The numbers. The backers.
What I suspect many who are using Kickstarter to try to fund projects think is something along the lines of:
"Videogames sell millions of copies!"
or
"That mobile title has had a million downloads"
And from that they expect those numbers to translate directly to Kickstarter. It just isn't going to happen. What we have to remember (and it seems obvious yet it's clearly being overlooked!) that the Kickstarter backers are that tiny, tiny percentage of those people who would buy the game at retail.
If you want to prove that, it's easy. We will come back to Godus. By the time it had finished Populous sold something like 4 million copies (granted, multiple platforms). Godus, with advertising all over the place got just over 17,000 pledges on Kickstarter. As the Penguins in the Antarctic would tell you, that's poles apart.
---
---